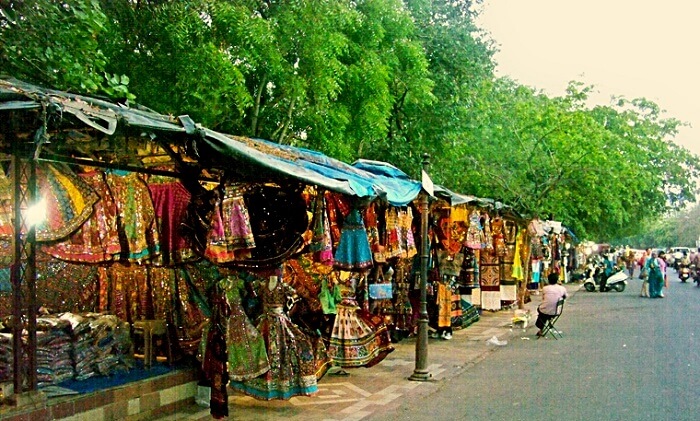 Awarded with the epithet of "Manchester of India," Ahmedabad is the largest city in the state of Gujarat. The former capital of Gujarat is located on the banks of the Sabarmati River and is 30 kilometers from the present capital Gandhinagar. Ahmedabad may have turned into a booming industrial sector, educational hub, and a metropolis city, its glorious history is still something that amazes tourists visiting from all over the country. The picturesque lakes, splendid temples, magnificent mosques, and rich culture stand intact with its present-day aura. There is a lot that one can discover while having a trip to Ahmedabad, but there are certainly a few things that you shouldn't miss from visiting as these places showcase the real essence of the city.
How to reach Ahmedabad?
One can reach Ahmedabad easily as the city has its own airport which is connected from almost all major cities.
From Mumbai
One can take a direct flight from Mumbai to reach Ahmedabad, and it takes 1 hour and a few minutes to reach Ahmedabad from Mumbai. One can also reach Ahmedabad via train from Mumbai and it takes somewhere 6 to 8 hours. There are also buses available for Ahmedabad and it takes somewhere 7 to 8 hours from Mumbai to reach Ahmedabad.
From Delhi
Similarly, if someone is visiting Ahmedabad from Delhi, he can take a direct flight which will take merely an hour or a few minutes to reach. When taking a train, it can take somewhere 15 to 18 hours to reach and 15 to 16 hours to reach Ahmedabad via bus.
From Bangalore
Tourists from Bangalore can book a flight to reach Ahmedabad and it takes somewhere 2 hours and a few minutes to reach Ahmedabad. While travelling from a train then it can take an entire day and a few more hours to reach. Travelling from the bus can take up to 27 to 28 hours. It is advisable to book direct flights from Bangalore to Ahmedabad and on return you have direct Ahmedabad to Bangalore flights to make your journey comfortable.
Sabarmati Ashram
Sabarmati Ashram is certainly the first place that many tourists visit and its importance have also been mentioned in many of our education books. The Ashram is also known with different names like Harijan Ashram, Satyagraha Ashram, and Gandhi Ashram. The Ashram was founded by Mahatma Gandhi himself in the 1917 and he lived there for almost 12 years with his wife Kasturba Gandhi. In the year 1930, Gandhi started the Dandi March which is otherwise known as Salt Satyagraha from this very ashram. Since then the Ashram has made its eminent place not only in the history of Ahmedabad but the entire country. Today, the Ashram serves as the memoir of Mahatma Gandhi and his hardship for slavery-free India.
Jama Masjid
Jama Masjid is the second places that you would not like to miss. Jama Masjid is also called as "Jumma Masjid." Apart from the religious factor, the architecture of the mosque is stunning in every way. It is located in the middle part of the old Ahmedabad city. Sultan Ahmed Shah I built the mosque in the year 1424. Well, to be honest, one can easily say that it is as beautiful and striking as the famous Jama Masjid of Delhi.  It was made using the yellow sandstone and the architecture combines the Muslim and Hindu style. Apart from the beauty of the mosque, the ambiance is also something you would love.
Bhadra Fort
Bhadra Fort is the pride of the city and it was built by Sultan Ahmed Shah when he started building the Ahmedabad. The royal palace marked the establishment of the city and the colonial building was named after the Hindi Goddess Bhadra Kali. What built way back in 1411 A.D still holds its charm and is one of the must-visit places in Ahmedabad.
Calico Museum of Textiles
Every city has a museum that educates the tourist about its past and other important things. Ahmedabad too has museums, but one is entirely dedicated to its textile history. The Calico Museums of Textiles was made in the year 1949 and is one the most important attractions of the city. The museum features 500-year-old hand woven clothes and machine clothes as well. One would be amazed to see the vast collection of textiles; a few are from an ancient culture too.
Ahmedabad has a lot of places that can be in your interest area and there are so much that you can explore